Details

Written by Robert Anderson
Published: 15 October 2015
Many of us swore a sacred oath to defend and protect the Constitution of the United States against all enemies, foreign and domestic. Our oath still remains in place and the need continues to grow.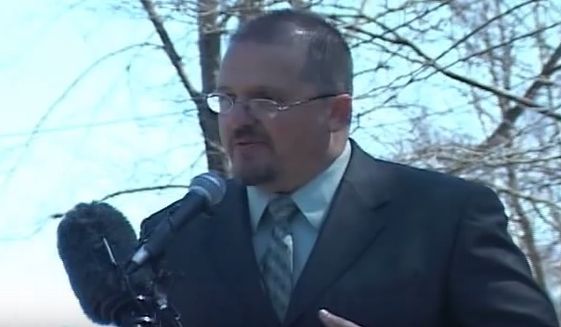 In the wake of the deadly massacre at an Oregon community college, the controversial Oath Keepers militia group revealed a new plan last week to prevent school shootings, announcing its intention to form college and high school chapters to train students to "fight back."
In an Oct. 9 statement posted on the group's website, Oath Keepers founder Stewart Rhodes and media director Jason Van Tatenhove wrote that the "obvious answer to school shootings on college and high school campuses is that the students must stop submitting and cooperating in their own murders. They must fight back, and we will show them how."
The school chapters will be set up as part of the Oath Keepers' S.T.O.P. (Students Taking Over Protection Program), according to the statement.
"Oath Keepers military, police and first-responder instructors will teach the students to fight back with empty hands, improvised weapons, knives, and firearms, and will teach them effective combat mindset and awareness techniques and strategies so the students can be their own "first-responders" and take out an active shooter," the statement reads.
Mr. Rhodes and Mr. Van Tatenhove argued that the students murdered at Umpqua Community College in Roseburg, Oregon, died because they were "conditioned" to be "passive, submissive and non-violent."
They warned that this "conditioning" makes children "submissive" not only to mass shootings, but also to "government violence, abuse, and oppression."
In an interview with Red List News, the two went into more detail, with Mr. Van Tatenhove warning that anti-bullying programs in schools, specifically, are "brainwashing children" into being "docile."
"Whether it's an active shooter that kills them, or later on a death camp somewhere down the road because they've been conditioned never to fight back," he warned, "it only leads to death."
The two wrote that the group will form its first student chapter at Umpqua Community College, where the group's local chapter leader, Rob Price, is an alumni. There are also several Oath Keeper members who are currently students at the college.
The group was formed by Mr. Rhodes, a former U.S. Army paratrooper and Yale Law School graduate, in 2004 and now claims more than 30,000 members, mostly former military, police and first responders.
The Southern Poverty Law Center describes the Oath Keepers as a "fiercely anti-government, militaristic group."
====================